A HOME FOR THE EXTRAORDINARY
Welcome to Battersea Arts Centre.
Allow us to help make your wedding day phenomenal.
We are proud to offer you our remarkable Grand Hall, our unique, award-winning space complete with spectacular architecture. Truly a breath-taking venue for such a significant day. By working with some of London's best caterers, florists and event partners; we can help to make your wedding the extraordinary day you deserve.
Photography by Henry Lowther
The Grand Hall Suite
Our beautifully restored Victorian hall and the stunning locale for a spectrum of artistic feats from Nick Cave & Warren Ellis' This Much I Know to Be True to British action film Polite Society. Our jaw-dropping Grand Hall has been home to captivating and creative wedding celebrations for the past five years.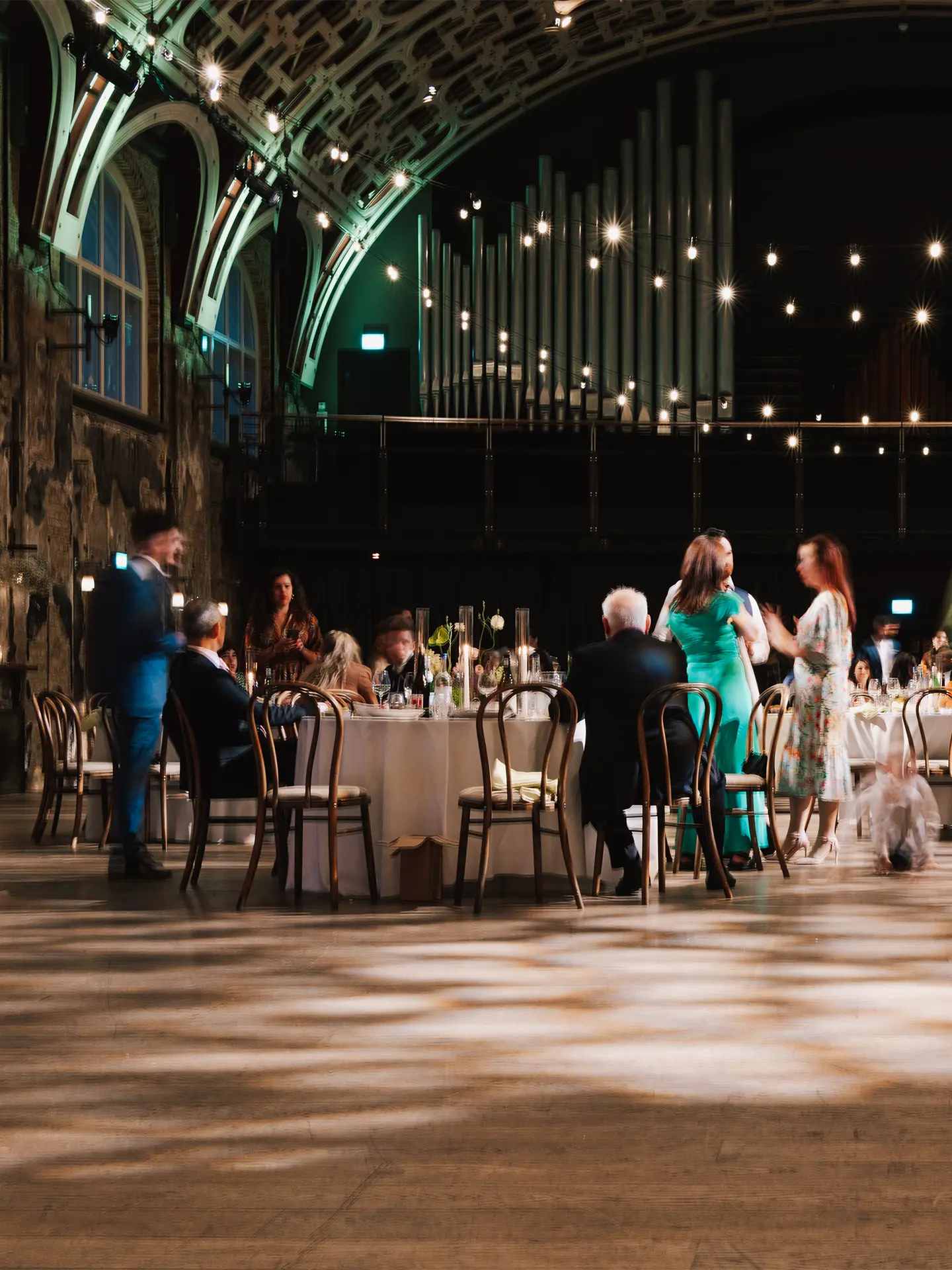 MAKE A REAL IMPACT
Your wedding at BAC goes the extra mile.
Join us in helping make an actual difference.
You can help us continue our pioneering work in accessibility and inclusion. Inviting us to help make your wedding an incredible experience, directly supports BAC's artistic and community work. From an entrepreneurship programme for young people to a cooperative gardening group, every wedding contributes.
Join our community today.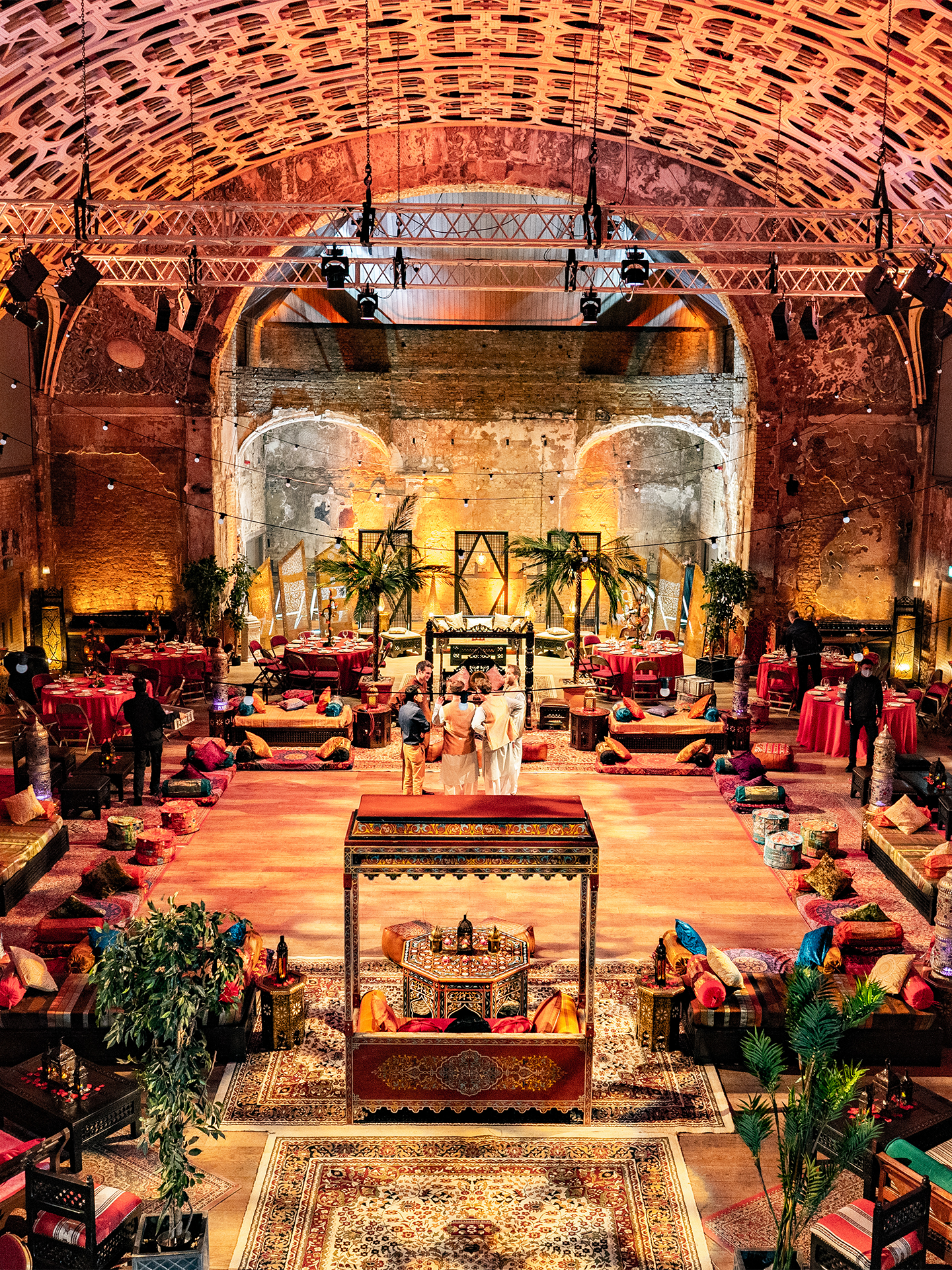 Kenza Design Grand Hall Interior Birds Eye View, Battersea Arts Centre - Photography by kirtan Pate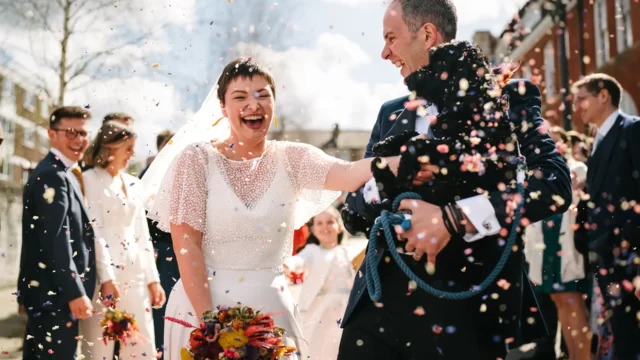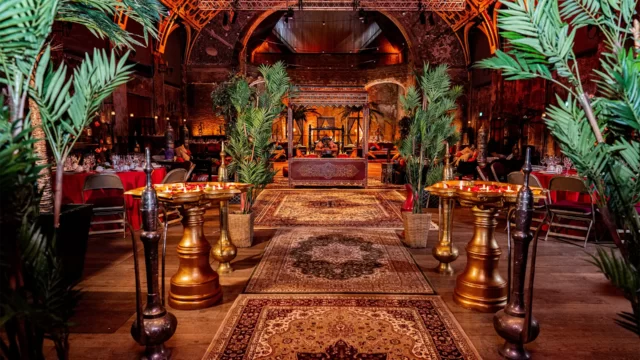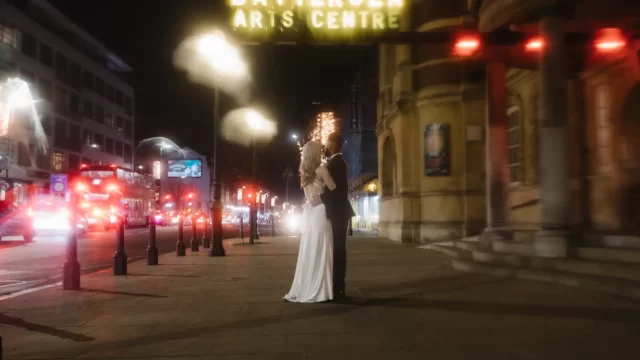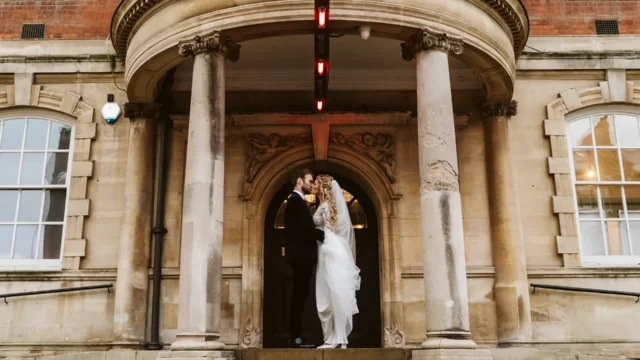 WEDDING INSPIRATION
To help you realise your vision for your special day, here is a small selection of photos from weddings and events in our venue.
Production Packages
BAC provides a professional production service that offers creative and dynamic solutions to help define the look and feel of your wedding. From lighting and PA systems to mirrorballs, we can help you craft a totally unique experience for you and your guests.
View available Production Packages
"The venue itself is stunning and perfect due to its different breakout areas; and the team are friendly, organised and very accommodating. We would definitely recommend this venue to anyone that's looking for a London based venue."
Swipe testimonials to view more
"We are so grateful for the friendliness, enthusiasm and professionalism with which you guided us through the process of getting everything ready! We were genuinely speechless at how beautiful the Grand Hall looked, and we would never have gotten there on our own...!"
Swipe testimonials to view more
"What an honour to get married in such a formidable space; not just its objective beauty, but knowing all the wonderful things you are doing as part of the community. "The venue is the most beautiful place to get married, the lighting is magical and you have such a wonderful, mixed group of people working at the BAC."
Swipe testimonials to view more
Book Your
Viewing Today
Nothing beats seeing a venue first-hand, so if your wedding venue search has begun then please get in touch with us today to arrange a viewing with a member of our events team.
Complete the form and we will be in touch.